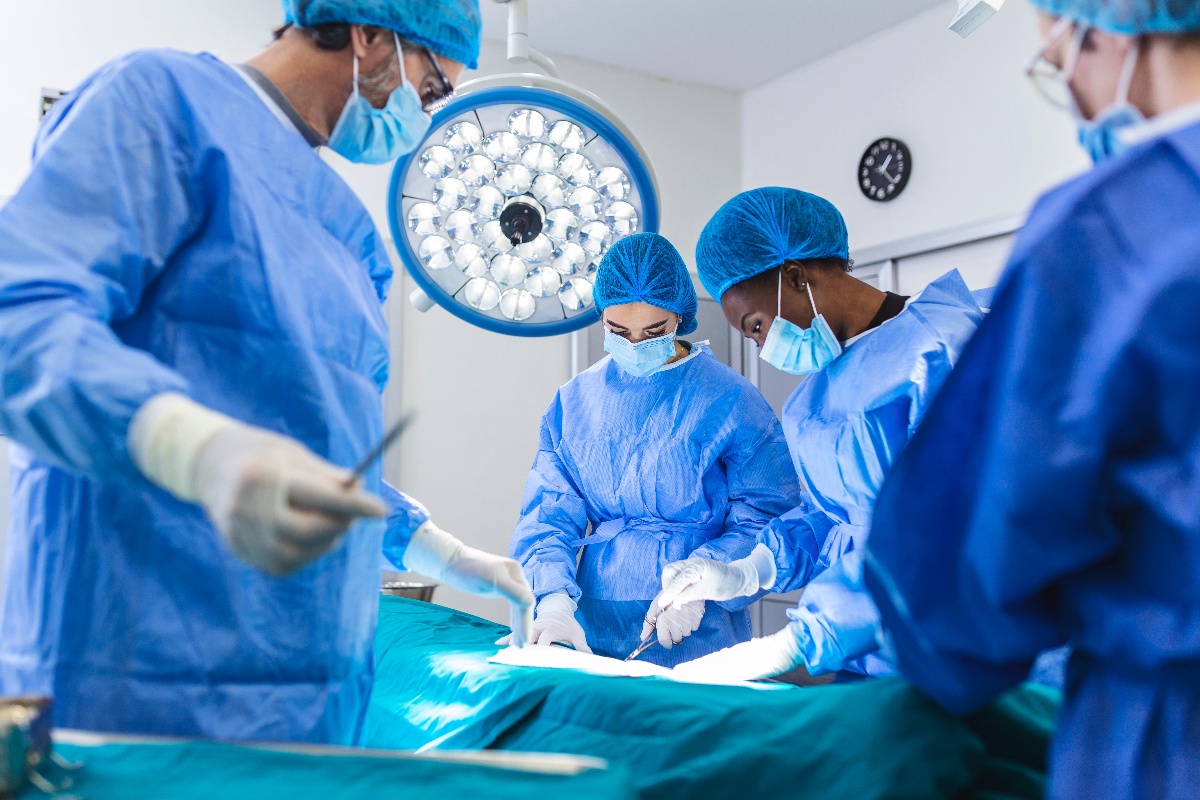 Surgical costs comprise a significant portion of employers' medical spend. However, many cost-reduction solutions employers use don't address surgical expenses. This is exacerbated by rising healthcare costs and the fact that many employees do not realize how much of their medical expenses are covered by their employer.
But surgical spend can be reined in. Let's explore some proven strategies that lower costs for everyone.
How Surgical Spending Affects Employers
According to a survey of benefits leaders, surgical spending accounts for approximately 34 percent of an employer's total medical spend, meaning it's a significant part of cost issues that is not being appropriately addressed. In that same survey, approximately 59 percent of respondents cited lowering healthcare costs as a top priority. In addition, 75 percent of respondents noted that by bringing surgical spending under control, they could significantly reduce their total spend.
Healthcare costs place enormous pressure on organizations, especially when it comes to costs being shifted to employees. However, there are other ways to reduce these costs. Let's explore how organizations can control surgical spending, relieving some of the burden from employers and employees alike.
How to Get Surgical Spending Under Control
Surgical spending is an area with the potential for significant savings. Some ways to get surgical spend under control include:
Empower Employees
Healthcare is confusing, but many employees may not realize how much control they have over their healthcare choices. For example, they may not realize that they can shop around for healthcare by exploring the cost and quality information of physicians performing common procedures, allowing them to choose high-value providers.
It's important to empower employees to make informed decisions about their healthcare by providing solutions that make it easy to seek care from high-value providers and make informed benefit decisions during open enrollment.
Many employees choose the same coverage they've had in previous years without evaluating new or updated options. There are several reasons for this. For example, it may simply be easier to stick with the same health plan, even if it's not the best choice. This is because understanding healthcare and benefits options can be overwhelming, leading employees to choose the path of least resistance.
It can also be time-consuming and challenging to compare plans and determine the best choice financially. Many people may also not know their healthcare needs for the upcoming year.
These factors can lead to employees choosing a health plan that is more expensive for them and your organization. To address these cost concerns, empower employees with a suite of healthcare tools that makes it easy for them to be more engaged in their healthcare. For example, member concierges can walk employees through scheduling care, and navigation tools can help employees find high-quality care at a Fair Price™ that they're comfortable with.
Provide Concierge Services
Concierge services consist of a care navigator or member concierge who can guide employees through their healthcare decisions. They can coordinate care throughout a member's care journey and take on difficult and time-consuming tasks, such as scheduling appointments, transferring medical records, and researching providers.
For example, Healthcare Bluebook with Bluebook CareConnect™ provides personalized assistance to members throughout their entire care journey. The member concierge is assigned to a member and helps remove the guesswork surrounding healthcare by working directly with the provider to manage details that members may find complex or overwhelming.
In addition, Bluebook CareConnect's Bundles program works with high-quality providers to establish a single, fair-priced bundled payment for surgical cases, meaning members can receive the surgical care they need without worrying about their finances after the surgery.
Invest in a Healthcare Navigation Solution
Make it easier for your employees to find high-value providers by offering a healthcare navigation tool such as Healthcare Bluebook. Many members may not realize they can access cost and quality information for a provider or facility before scheduling care.
Bluebook's cost and quality solutions make it easy to find information in a user-friendly, color-coded system. The green-yellow-red system helps members find high-quality providers who charge at or below Fair Price (green), slightly above Fair Price (yellow), and significantly above Fair Price (red).
As a result, employers save an average of $1,500 every time one of their employees uses Bluebook to look for and receive care from high-value providers. Additionally, employees save on out-of-pocket costs by using Bluebook.
Rein in Your Surgical Spend with Healthcare Navigation Tools
Are you ready to get your surgical spend under control and improve your employees' well-being with a healthcare navigation solution? Find out how to choose a navigation tool that works for you with our guide, How to Choose a Healthcare Navigation Solution That's Right for Your Organization: Four Questions to Ask.