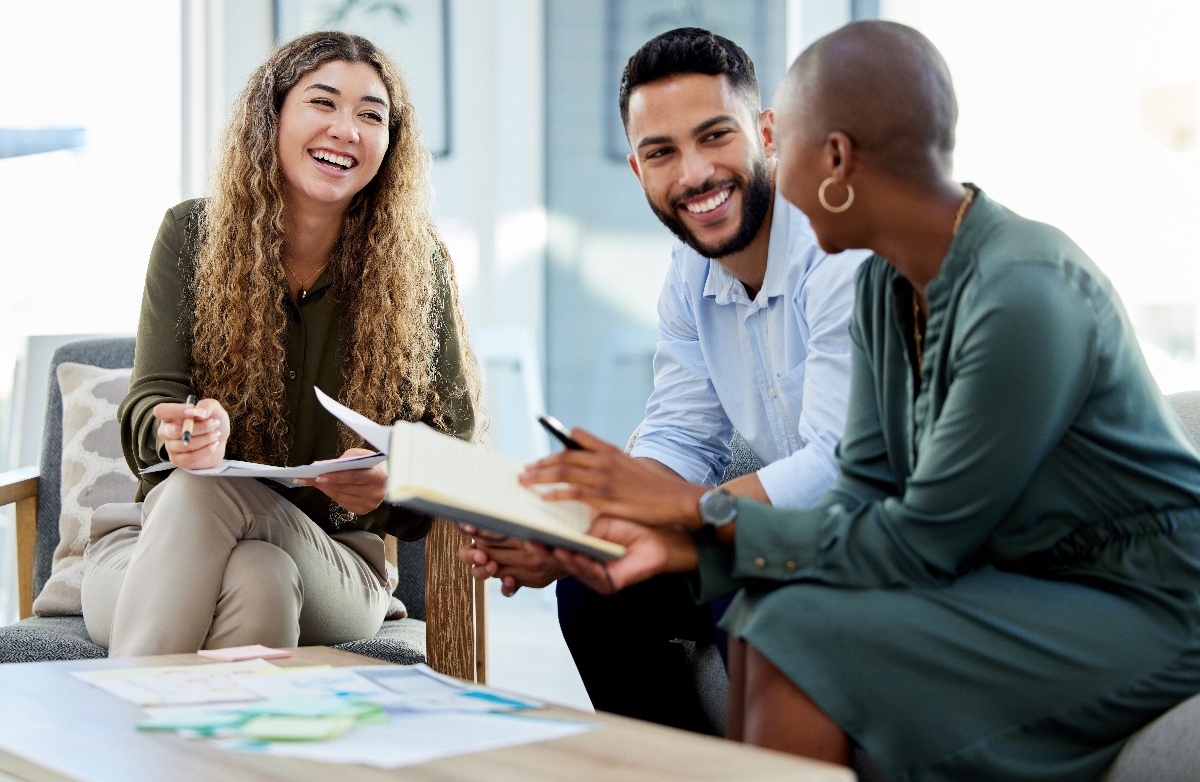 Employers know a meaningful and robust health benefits package is essential for attracting and retaining top talent. But no matter how important benefits packages are to employees, accessing and using benefits can be a struggle for many employees who lack confidence or may not understand the programs available. Let's explore how a positive benefits experience can increase engagement with the benefits offered.
Why Should You Create a Positive Healthcare Benefits Experience?
The COVID-19 pandemic made workers rethink how, where, and why they work and which healthcare benefits matter most. Post-pandemic, the number of employers stating that benefits packages are very important for talent management increased by 11 percent. Not only does this highlight the competition for top talent, but it also emphasizes the need for employers to optimize their benefits and improve the benefits experience.
How to Improve the Employee Benefits Experience
It's a fact. Improving the employee benefits experience increases the use of benefits and employee well-being. Implement these strategies to start improving the benefits experience.
1. Provide a data-driven quality and price transparency solution.
Quality and cost are equally important when considering providers. Research shows a connection between high-quality care and low hospital readmission rates.
While low-quality providers have a readmission rate of 25 percent, and high-quality providers have a readmission rate of 23 percent. Choosing high-quality providers has a massive impact on your employees, their health, and your organization.
Additionally, many of your employees may not realize the cost of the same procedure can vary by up to 1,000 percent, even at the same hospital under different insurance plans. Accessing the right care can be daunting enough, but factoring in healthcare costs can make the process even more complicated.
That's why it's essential to invest in an intuitive, data-driven quality and price transparency solution to help your employees and your company save money and improve well-being. For example, Bluebook's color-coded green-yellow-red system makes it easy for members to find high-quality, Fair Price™ care. Green indicates high-quality providers who deliver care at or below Fair Price; yellow providers are average quality and charge slightly above the Fair Price; and red providers are not only the lowest quality providers, but also charge significantly higher than the Fair Price.
Every time a member uses Bluebook, employers save an average of $1,500, and members save on their own out-of-pocket healthcare costs.
2. Focus on ease of use.
Many users are accustomed to digital environments, but ease of use is everything. If a benefits enrollment platform is difficult to use or wellness programs are hard to access, employees will get frustrated and not use them.
The value of the programs will also significantly decrease if they each require different portals. Ensure the employee benefits offered are accessible through one platform to streamline and simplify the process.
3. Offer access to a care navigator.
As healthcare becomes more complex, understanding what a benefit package covers, determining the potential costs of common procedures, and scheduling care can all feel overwhelming, stressful, and confusing. With a care navigator—or member concierge—your members can find solutions and get help scheduling care.
For example, Bluebook CareConnect™ offers a member concierge to help members with the care process by identifying high-quality, Fair Price providers, scheduling care, and even assisting the member throughout the entire care journey. They're also available to coordinate time-consuming and stressful details, such as transferring medical records. The results? Employee satisfaction increases, benefits costs decrease, and confidence in choosing a high-value provider goes up.
4. Offer financial incentives.
Make learning about benefits and seeking high-value care fun for members by offering an engagement rewards program. Engagement best practices have their foundation in simple principles that evoke real change.
Engagement best practices include:
Educate: Make sure you have a strong launch strategy for your employee benefits program and navigation solution.
Remind: Fun, interactive games and videos are beneficial in driving real behavioral change in members' healthcare shopping habits. Members who play an interactive learning game are 11 times more likely to shop around for healthcare.
Reinforce: Communication is key. We recommend at least sending quarterly communications, but bi-monthly communications are most effective.
Reward: Financial incentives encourage employees to choose and receive care from high-value providers.
Rewards programs, like Bluebook's Go Green to Get Green, are powerful motivators for driving smart healthcare shopping habits. Targeted incentives can include Health Savings Account (HSA) contributions, wellness points, or a personal check to reward cost-effective, informed healthcare choices.
Ready to Improve Employee Well-Being While Lowering Costs?
Offering simple solutions that keep costs down for employees while improving their well-being is essential to providing a positive benefits experience. Healthcare navigation solutions are key to increasing employee engagement and benefits use, but choosing the best navigation solution for your company doesn't need to be difficult. Get our guide to learn how to choose a healthcare navigation solution that's right for your organization.